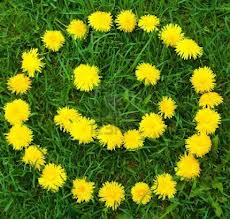 Do you know what today is? It is the Vernal (or Spring) Equinox. For those of you on the East Coast, you may have been patiently waiting for this day for many months!
Today is a day when "day equals night". There will be 12 hours of daylight and 12 hours of nighttime all over the world. The Great Sphinx are believed to have been built specifically to face the East at the point where the sun rises today.
All this means is today is an important day…and it has been for a very long time! These days Spring Equinox signals a time to buy new clothes and spend more time outside… but it is important to remember that it is also a symbolic day of balance and renewal. Balance and vacation are important stress cures!
There is a reason we like to "Spring Clean". It is a time of year we are naturally looking to shed old stuff, lose old habits, and find new ways of working.
Time To Get Rid of Stuff
What does this have to with nutrition and health? Well, lots of things. Even in health, before we can make room for new habits, we have get rid of old ones. This is one of many underrated stress cures. Today is a great day to start.
Take a few minutes today to:  
• Mentally let go of one thing from your past that will make room for something new to come into your life.
• Commit to making a big decision you have been putting off.
• Challenge one limiting belief about yourself and about how things should be.
At 12:57pm EST the sun will shine directly over the earth's equator, covering the earth's northern and southern hemispheres in nearly an equal amount of sunlight. This will be a great time to do it (try to be outside and get some Vitamin D in the process!)
These statements have not been evaluated by the Food and Drug administration. This product is not intended to diagnose, treat, cure or prevent any disease.
Disclaimer
The content on this website strictly for educational purposes. The ideas, opinions, and suggestions contained on this website are not meant to replace medical advice. Readers of this website should not rely on any information provided here as a substitute for medical advice, diagnosis, treatment or consultation with a medical professional. Nourish Nutrition, Inc. does not encourage, nor is it liable for failure to seek medical advice from an appropriate licensed medical professional.