Mood Lift Probiotic + Prebiotic
$25.95
Mood Lift Probiotic + Prebiotic 
Improve Gut Health and Boost Mood
Patented formula
Heat and stomach acid resistant
100% GMO, vegan and gluten free
60 Vegan Capsules
Product Features
FAQs
Product Label
Product Reviews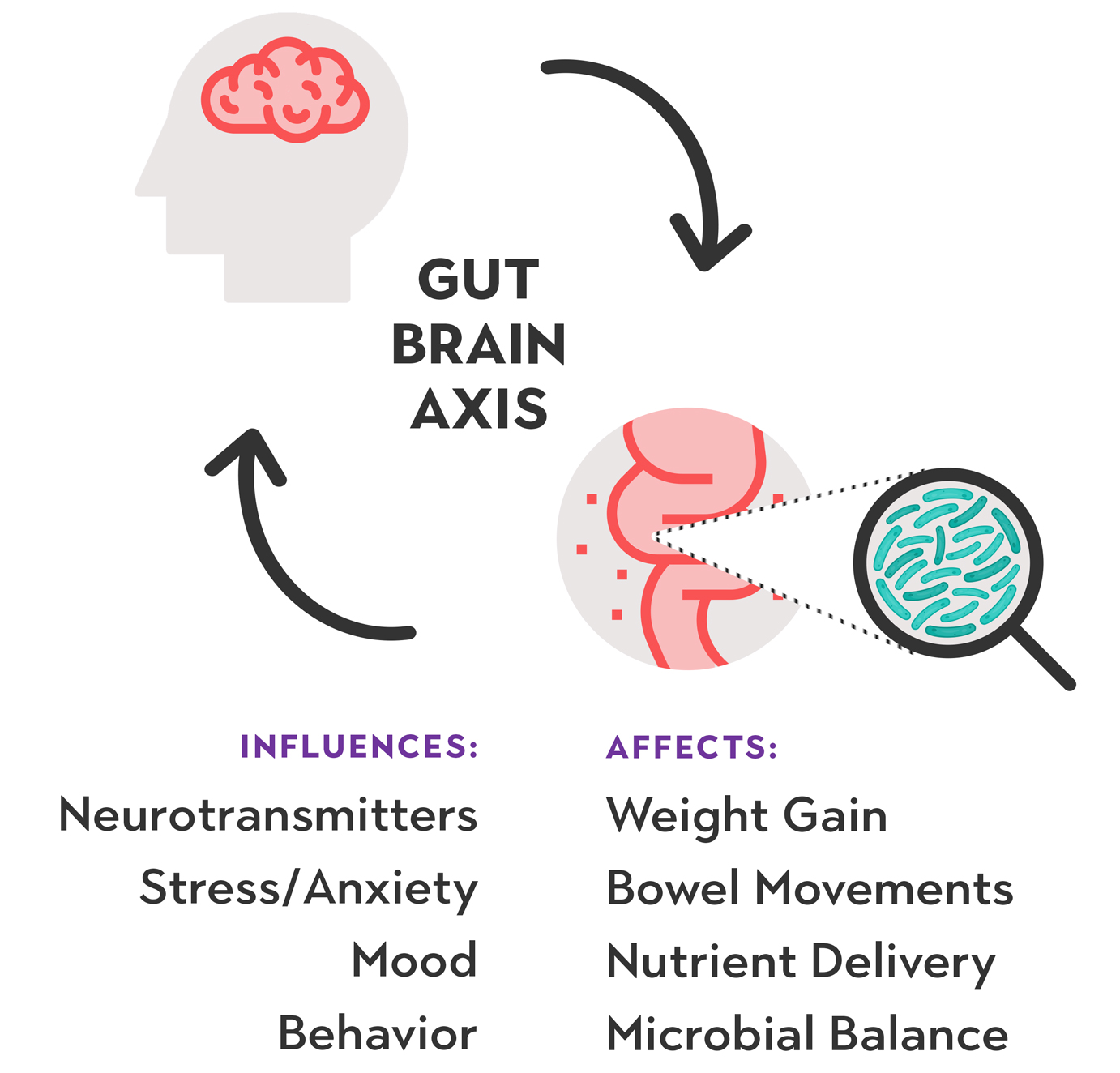 What is a Mood Focused Probiotic?
Modern scientific research shows a 2-way communication between the brain and the gut.  This connection is known as the "gut-brain axis". Certain probiotics, known as psychobiotics, have been shown to help with mood support. Supplementing your gut bacteria with these type of probiotics may help to boost your mood.
It often surprises people to know that 90% of serotonin (the brain chemical often associated with the feeling of "happiness") is produced in the gut, and that gut health has a direct impact on mental issues such as depression, anxiety and lack of motivation.*
The strain of probiotic in this product, bacillus coagulans, has been clinically proven to support depressive disorder, and is classified as a mood based probiotic.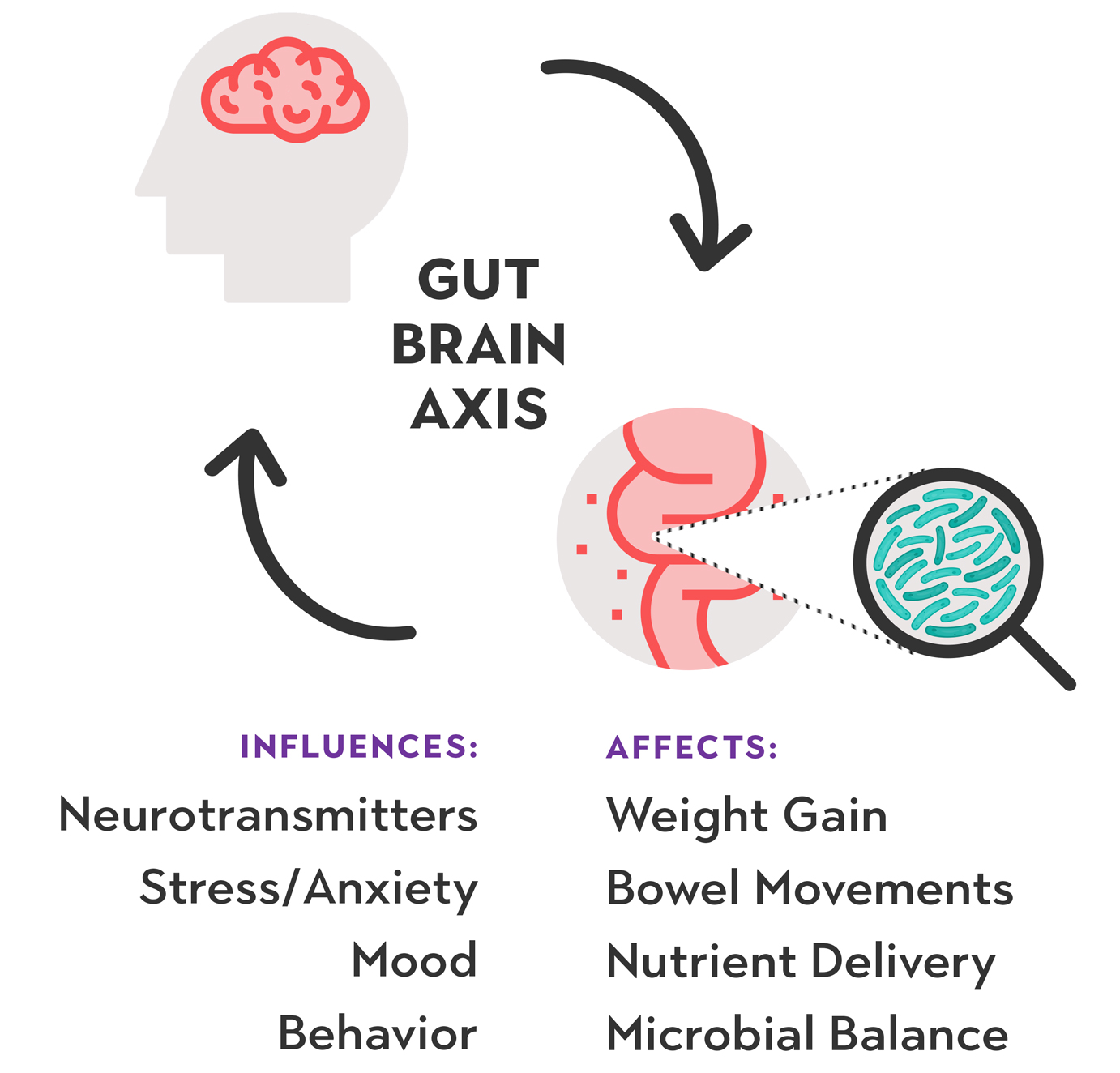 What Is a Prebiotic?
Prebiotics are a type of healthy fiber that act as food for Probiotics. Prebiotics are a food source for the good bacteria already in your gut. Adding Probiotics to your system brings in new bacteria, and adding Prebiotics nourishes what you already have in your gut (as well as any probiotics you add). It's a win-win.
Why Supplement With a Prebiotic?
When you consume a prebiotic along with a powerful probiotic, you are causing existing bacteria in your gut to grow and thrive. Both prebiotics and probiotics support helpful bacteria and other organisms in the gut – and they work best together. Prebiotics also help to support nutrient absorption in the body.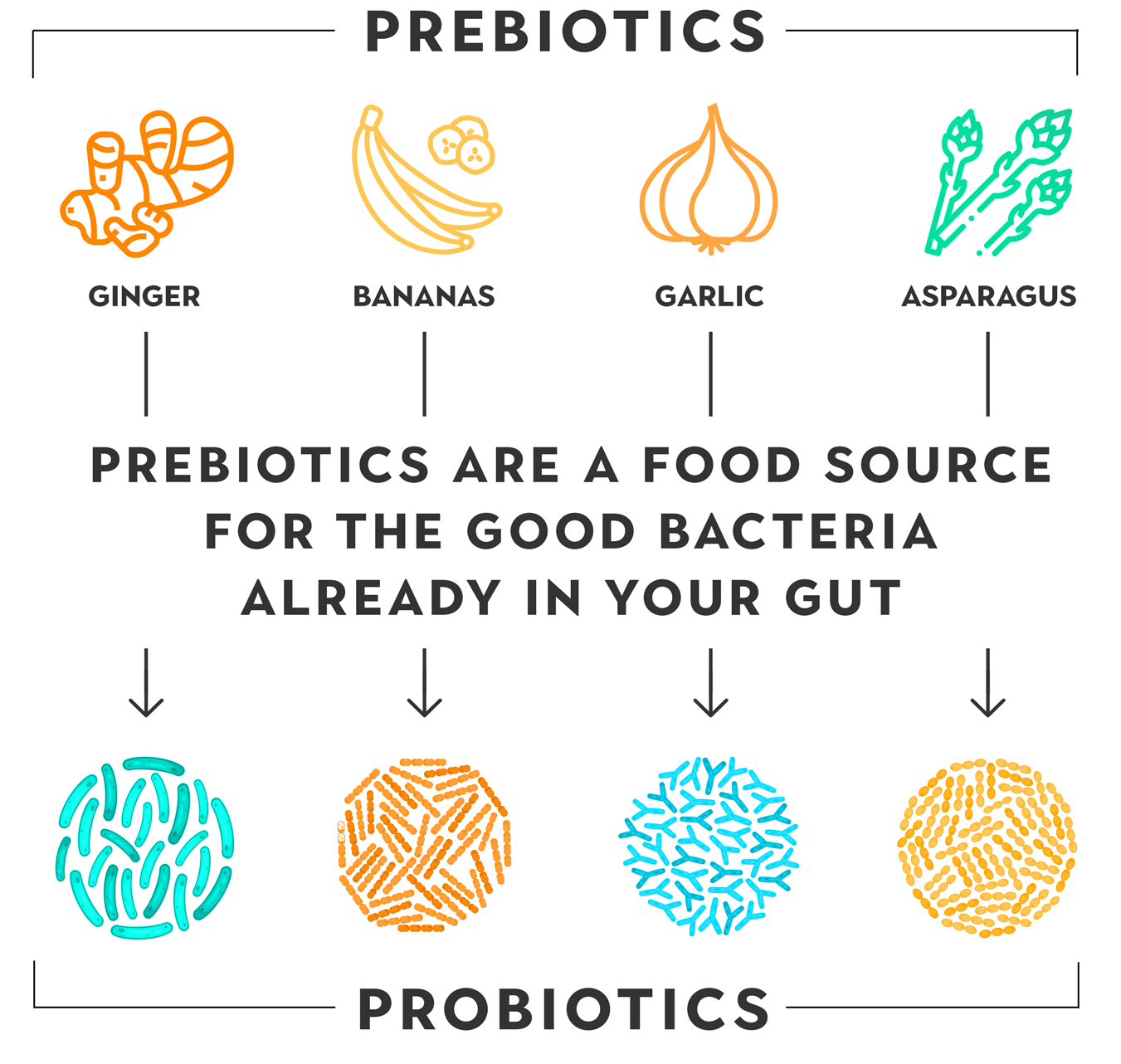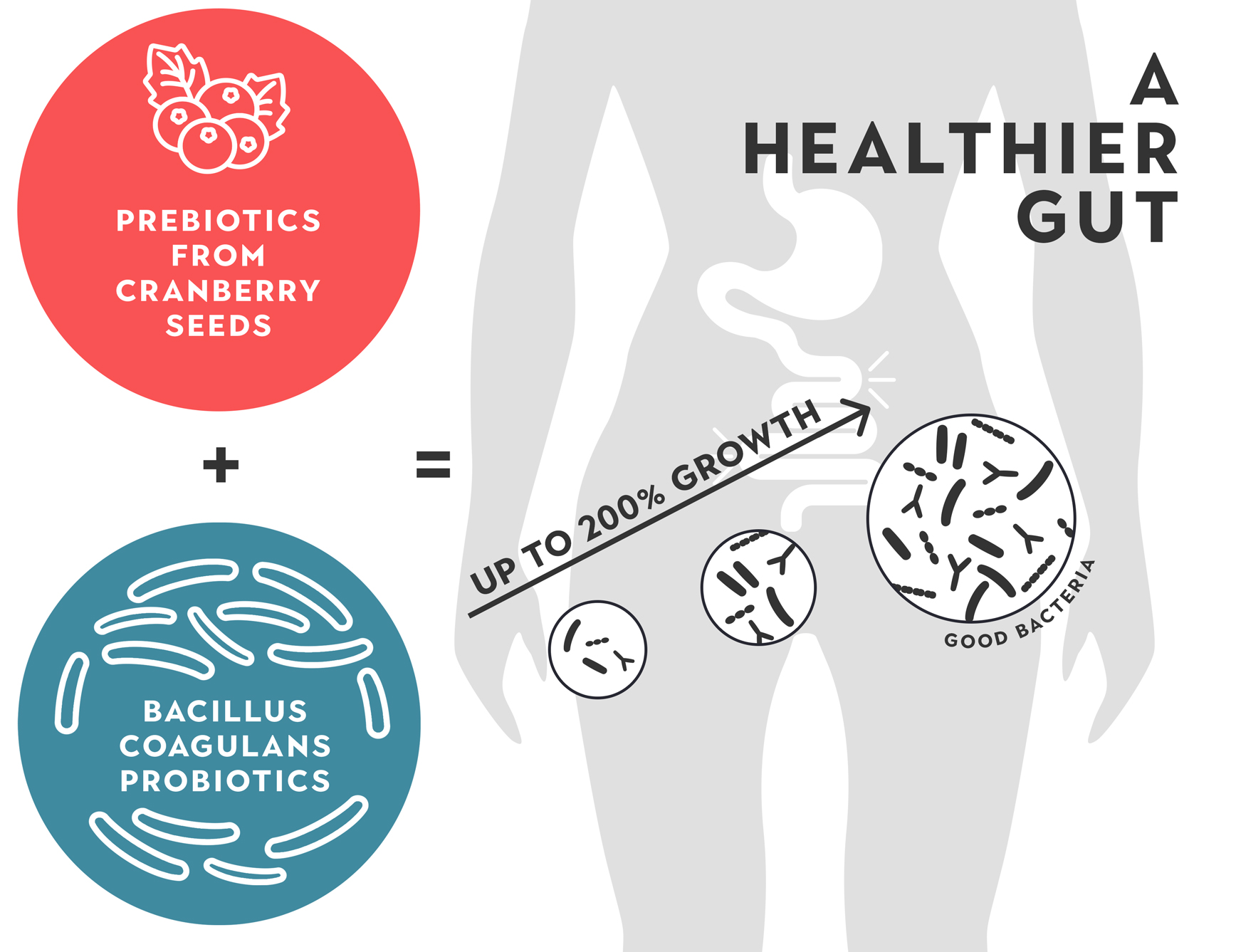 Why Nourish Labs Mood Lift Probiotic + Prebiotic? 
The prebiotic in this product is organic cranberry seed powder. Many other prebiotic fibers are either man-made or are not as well absorbed by the body, producing gas and discomfort. Plus the prebiotic and probiotic combination in this formula is patented, and designed to work together for maximum benefit.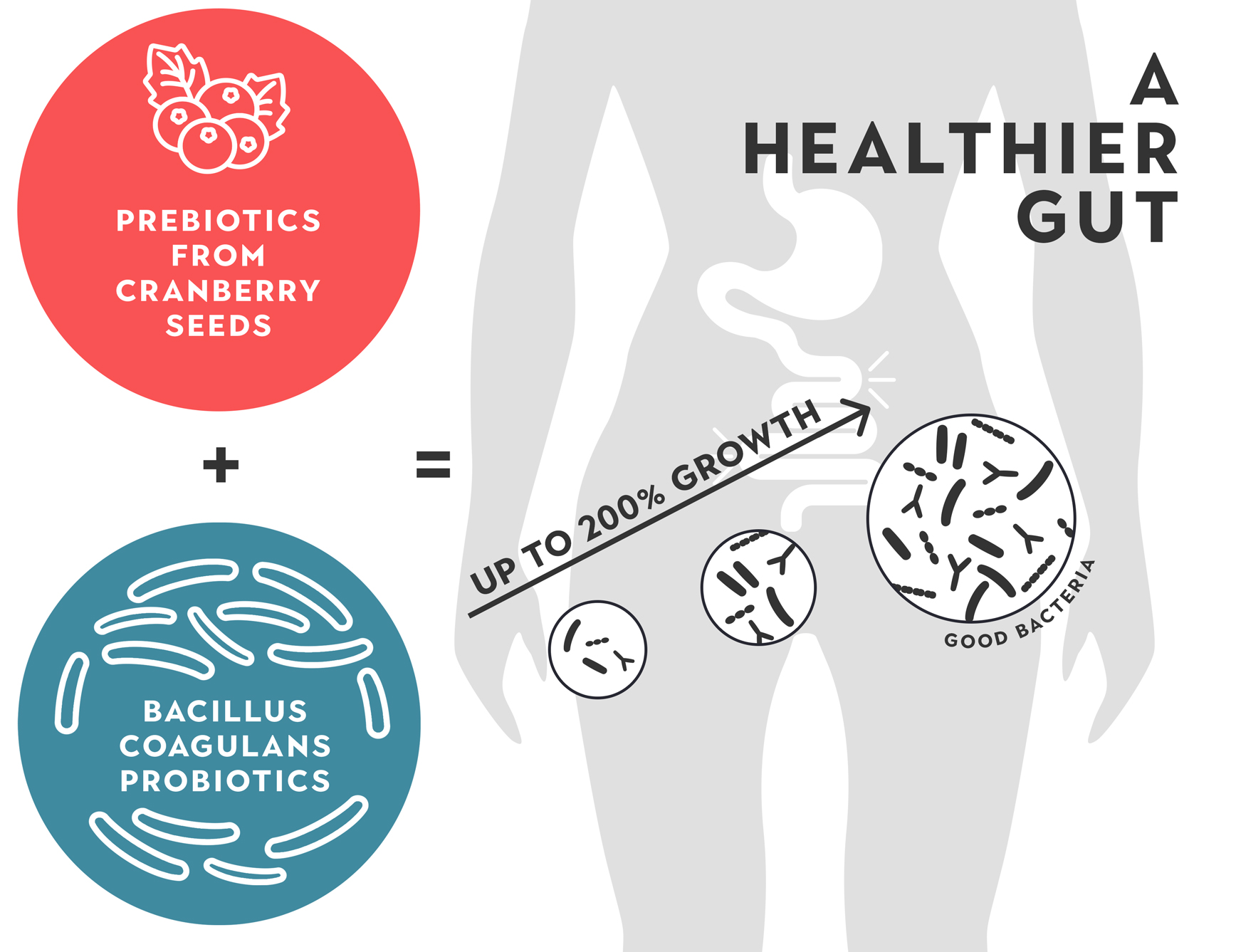 Heat and Acid Resistant
Not only does Bacillus coagulans have multiple benefits, it is also spore based, which means that it naturally survives and thrives on its own*. Our product is naturally protected from heat and gastric acid, and reaches the gut with a guaranteed level of potency.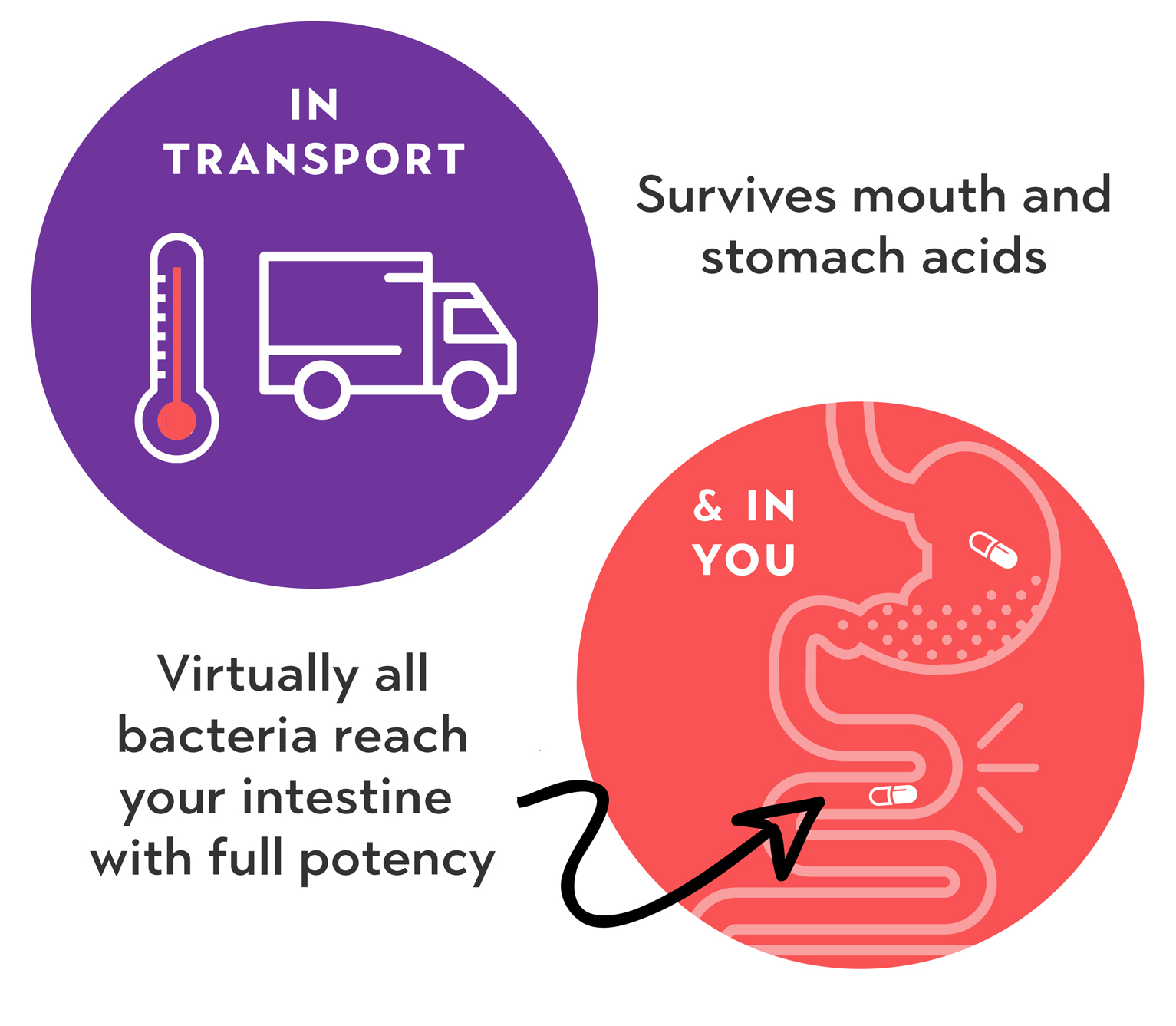 Does Not Contain: Dairy, eggs, shellfish, nuts, soy, dairy, wheat/gluten, GMO ingredients, any artificial colors or flavors. This product is independently 3rd party tested.



Suggested Use:
Take 2 capsules a day with or without food.
Storage:
This product is room temperature stable and does not require refrigeration. Formulated to 3 Billion CFU at time of manufacture and guaranteed 2 Billion CFUs per serving prior to date of expiry on bottle.
Precautions:
Do not use if bottle seal is missing, torn, or damaged. If you are pregnant, nursing, taking any medication or have a medical condition, consult your healthcare practitioner before taking any dietary supplement.
Certified Sources
Nourish Labs™ Mood Lift Prebiotic Probiotic is guaranteed to be pure, potent and fresh. All of our products are made with premium ingredients, and are produced to the highest standards in a cGMP facility. This product is blended, bottled, in-house tested and third party tested in the USA to ensure quality, safety, and reliability.
When should I take this your prebiotic/probiotic? Should I take it with with food? Can I take all the pills at once?

The answer is that it really depends on your preference. We formulated this so that it is room temperature stable and you can take it on the go. The ideal time to take this is at the same time every day, so you don't forget. If that means putting it on your desk at work, having it with your coffee, or even keeping it your car, then that's what you should do! It's really about getting the daily dose in vs. making it perfect.

Gut health is quite unique and what is going to work best for you will depend on your lifestyle.

CFU stands for colony forming unit. This is a rough indication of bacteria count. The 2B count on our prebiotic product means there are 2 Billion spores per serving, and with that amount, the claims on the bottle are legitimate. There is overage in every bottle, but that amount actually reaches your intestine and goes to work!

This product states it's a symbiotic. What does that mean?

A symbiotic means two products working together. In essence, prebiotics are the "food" that good bacteria need to thrive. They are, officially, non-digestible carbohydrates found in fibrous foods. When prebiotics are added to certain probiotics, the two work together to increase beneficial bacteria. Our product is made with a patented combination - as these particular prebiotic has been shown to grow this particular strain of probiotic by 200%.*

What is a spore? What strain is your probiotic made of?

The prebiotic in our dual action* prebiotic probiotic product Bacillus coagulans. This is a spore probiotic. which means it is a dormant life form and better survives salivary and gastric secretions. In English, this means the product is room temperature stable, resists damage by heat, and is more likely to reach your intestine alive to go to work.

Spores have a natural ability to germinate (increase) in our gut . When you add in the fact that they are more likely to reach the intestine undamaged, it's more likely that the probiotic will increase beneficial bacteria and help to crowd out less idea bacteria.

What is your prebiotic made of? What does it do?

Our prebiotic is made of organic cranberry seed powder. It's important to note that it is made out of the seed. Many cheaper cranberry products are made from the skins of cranberries. This is much a much cheaper product and not nearly as nutritious* as our product. The seed of cranberries is what contains amino acids and protein, as well fiber.

Scientifically, for a fiber to qualify as a prebiotic fiber, it must be resistant to digestion in upper gastrointestinal tract and made available to the colonic bacteria as a substrate for the fermentation process - i.e it must help good bacteria to thrive. Studies have shown that cranberry power helps to grow this strain of probiotic faster than other types of prebiotics*.

Other companies have much higher bacteria counts and more variety strains. So aren't they better and more effective because they are "broad spectrum"?

Unfortunately, this is where the probiotic industry has gone awry. The "more is better" thing. The way claims work is that you can make claims based on one amount of one strain, and then throw in a bunch more strains (that do nothing) to show you are "broad spectrum". Or you can elevate strain counts to up the label or try to up the competition.

After 1-2Billion CFU a day, it has not been proven that there is any more benefit to taking MORE of one probiotic. The body just does not work that way. Additionally, it really is about ensuring that the probiotic actually survives transport and reaches the gut.

Uneducated consumers think they are getting more for their money, but this is not the case. Quality over quantity is what counts with supplements.

Do your products have any GMO ingredients?

No, our cranberry prebiotic fiber is organic, and all of our ingredients are non-GMO. This includes the magnesium stearate and any flow ingredients used in our products.

Are you products 3rd party tested?

Yes, we use independent 3rd party testing for heavy metals and microbiology for all of our products. Integrity and trust are everything this to us.

Do I really need to take supplements? I eat a "healthy" diet and don't eat junk food.

It would be great if we all ate perfectly all the time, and only needed whole foods for optimal health. But the reality is that this optimistic scenario is not always possible. Add to this the degradation of our soil, pesticides, over pasteurization, a focus on cheaper inflammatory food ingredients, and our poor animal feed quality, and the reality is that our food supply just is not what is used to be.

And even if we are eating health food, we are just not getting the same level of nutrition we once were. Our lifestyles are more stressful, and our bodies view poor nutrition as a stress. We get sick more often, suffer from more allergies, and have more inflammatory related conditions, such as depression, PCOS, autoimmune conditions, in addition to more serious conditions.

As humans, are bodies absorb less nutrients as we age, produce fewer enzymes, and are overall less efficient. Finally, some of us have conditions that limit our ability to absorb all the nutrients in food the conventional way.

Herbs and supplement are not magic pills, but targeted quality regimes do go a long towards helping to balance out the body systems, often treating or preventing challenges before they start. The key is quality. Garbage in is garbage out. Cheaper, low quality supplements are full of filler and are made with ingredients that are not bioavailable (can't be absorbed). They are then are a waste of time and money, and uniformed people think supplements and probiotics don't work. You get what you pay for, in life and in health.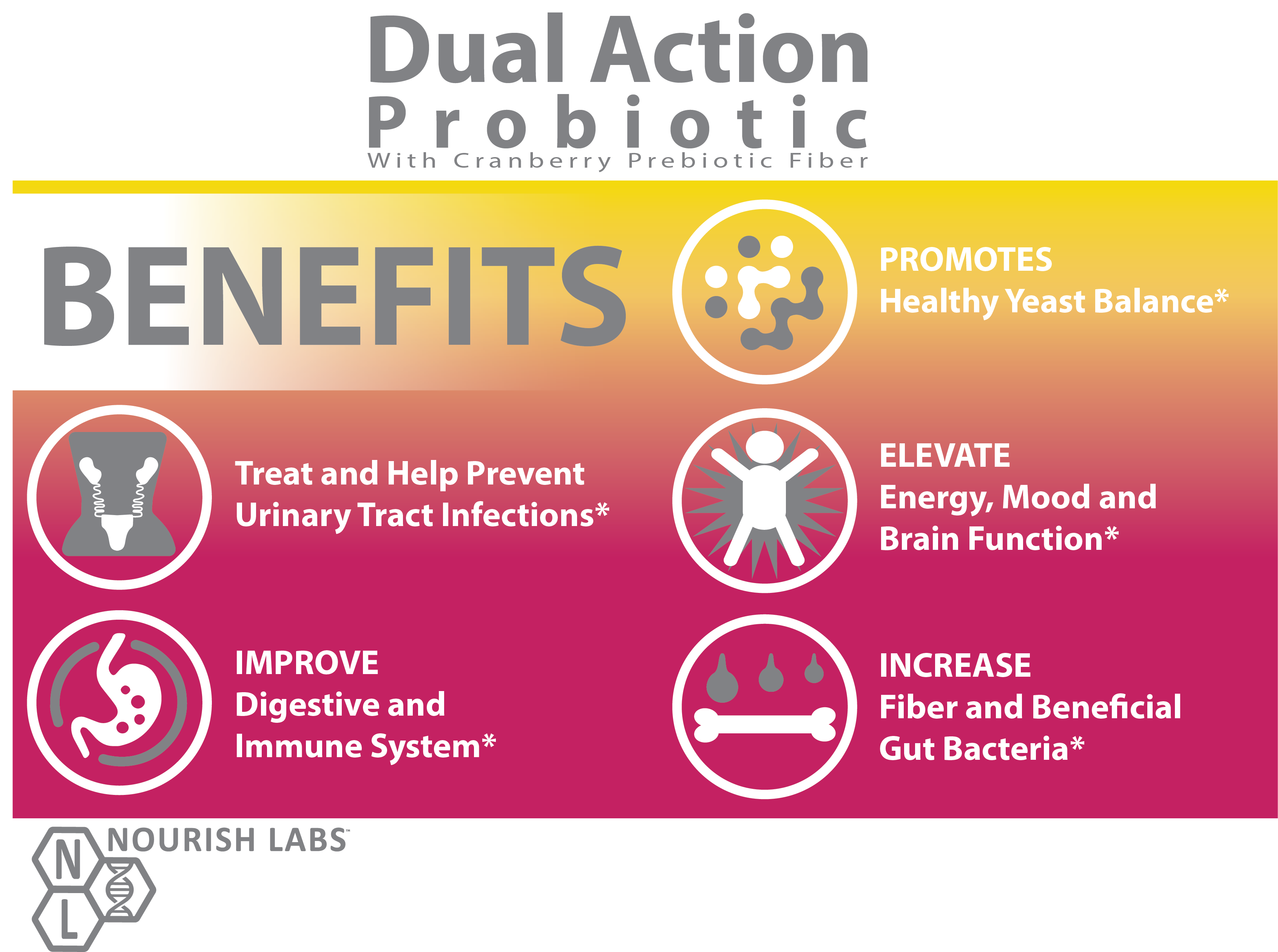 Buy Mood Lift Probiotic and Prebiotic
$25.95Add to cart