I manage my pcos naturally, and help many clients do the the same. here are 3 must have indian ayruvedic herbs to add to any natural pcos treatment plan
The basis for PCOS (at a very simplified level) is that there is too much insulin in the body, and this causes excess testosterone levels in the ovaries. Causing all the issues that ensue.
Doctors may argue that not all PCOS patients are insulin resistant, or that there are multiple causes, but I have found that for 90% of people – even those who are thin – this is the main issue.
​Sometimes insulin resistance is caused by excess weight, sometimes it is caused by genetic factors, but the bottom line is that managing blood sugar is a key part of any natural PCOS treatment plan. 

Here are 3 herbs that I use as part of my natural PCOS treatment plan to help me manage my blood sugar naturally. Of course these are used in conjunction with a low carb lifestyle. I like using herbs and spices in cooking because they are beneficial to the body, and make you feel nourished in way that non-home cooked food just can't.
These are safe and natural, and can be used by anyone – even if you are just trying to reduce belly fat. You don't have to have PCOS to benefit from these herbs. 
​
1) Cinnamon
:
Cinnamon is an amazing aromatic spice that has been used for centuries in India to treat muscle spasms, digestive issues, and diabetes. Not only does it add amazing flavor and aroma to all foods but is also has been shown to reduce fasting blood sugar in insulin resistant individuals and Type II diabetics, as well as improve the ability of the body to absorb glucose in insulin resistant individuals.  You want to make sure you are using Ceylon cinnamon. Why? This is true cinnamon. Cassia cinnamon is the most common form. But Cinnamon Verum (true or ceylon cinnamon) is the sweeter, and more beneficial of the 2 forms. It is also better for your liver over time.  Finding a good, organic (very important when it comes to herbs) is not that easy. I find that buying my herbs online in bulk saves me time and money.
2) Fenugreek:
This is a spice you likely are not as familiar with. Fenugreek is commonly used in South Asia, East Asia, and the Middle East. It contains a hormone like compound known as diosgenin. Due to its hormonal properties, it's often used to regulate menstrual cycles and increase libido. It helps increase breast milk and reduce inflammation. It's an adaptogen – meaning it helps to balance the body and mind during "off times". It's been used for centuries to control blood sugar. Its has been shown to lower daily blood sugar levels, as well as A1C (the measure of sugar in blood over time). Fenugreek works by stimulating the insulin signaling pathway. In this way it helps to move glucose out of the blood and into cells – where it can be used. With herbals – if you are going to use the for medicine – getting a good potent source is essential. It has take me some trial and error to find the brands that work best.
Brands from the drug store, or even the India grocery store, are just not as pure or potent in my experience. 
3) Bay Leaf: 
Bay leaf is another Indian spice that is used for its aroma and flavor in cooking. But did you know that Basil is also great for reducing blood sugar? Individuals that took Bay Leaf supplements had bigger  drops in blood sugar levels over those who only took a placebo.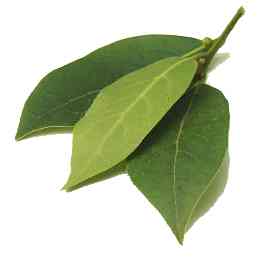 In addition to the many antioxidants in bay leaf, it contains bioactive compounds that improve insulin sensitivity (ability of the hormone insulin to move glucose out of the blood stream and into cells). You can find good quality organic bay leaves at Whole Foods or any quality grocery store for pretty cheap.