As someone from New England, when I think seasonal change I think baking.
I grew up making all kind of yummy cookies and cakes, and the smell of cinnamon to me = heaven. Fast forward 20 years. I am insulin resistant and avoid refined sugar and gluten. What's a girl who loves her cookies and chai to do? Here is my current solution.
These are my Nourish biscuits made with Yakon syrup, coconut flour and almond flour. They are filling but still sweet and pastry like – making them perfect for tea time!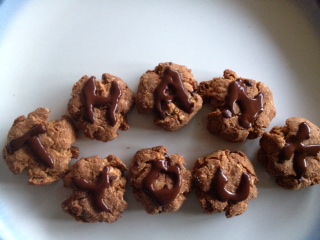 Ingredients:
2.5 cups Almond Flour
1.5 cups Coconut Flour
1/2 cup Shredded Coconut 
1/2 cup Coconut Oil melted
1 tablespoon of vanilla extract
1/3 cup Yakon Syrup 
1/2 teaspoon baking soda
1 teaspoon Ceylon Cinnamon
Handful Cardamom Seeds crushed (optional)
A few squares of 85% or more Dark Chocolate (optional)
Prep Time: 10 minutes
Bake Time: 10 minutes
Makes: 25 Cookies
Instructions:
1) Mix dry ingredients together.
2) Mix wet ingredients together.
3) Mix both together. Using hands mash into a dough ball.
4) Create small balls the size of a melon baller. Place on parchment paper on baking sheet.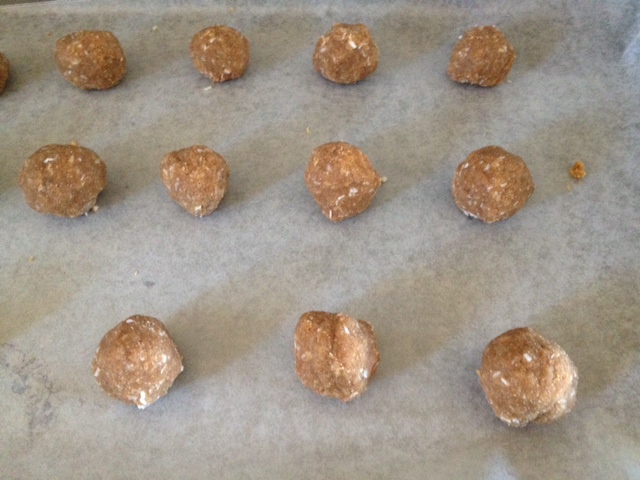 5) Bake in oven at 350 for 10 minutes. (half way through the baking can "smoosh" down balls with a fork)
6) Poor some melted chocolate over cookies once out of the oven
7) Enjoy with some gingery chai! It's good to reduce sugar cravings!