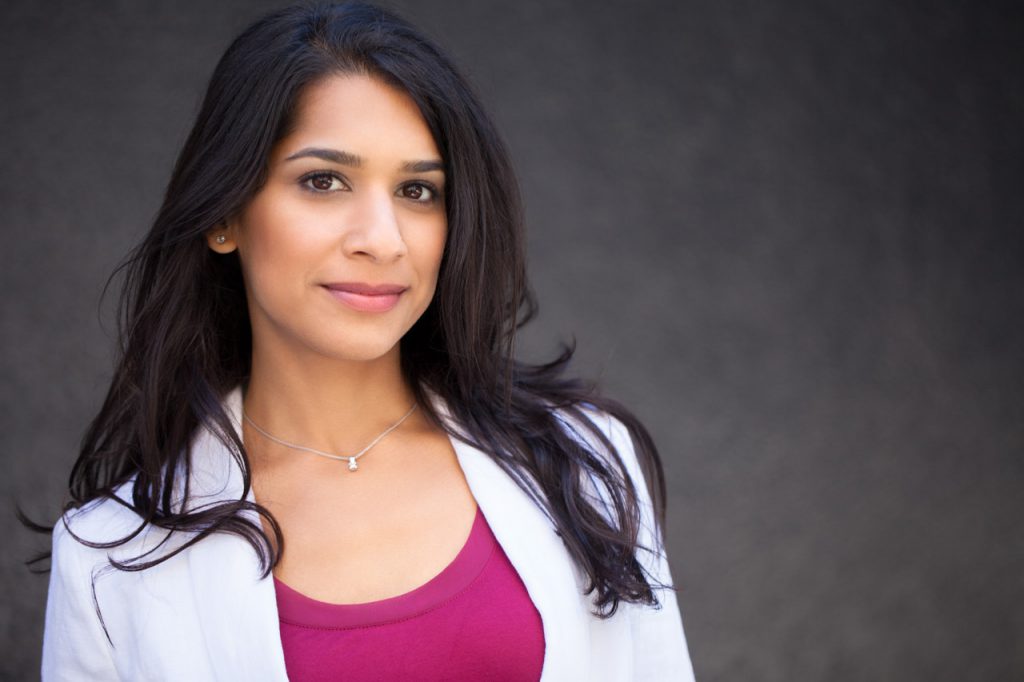 I have always been passionate about cooking, whole foods, and functional spices. I grew up in a first generation Indian home, and even though I ate my share of frozen pizza and processed mac and cheese (it was the 80s!), I need home cooked meals filled with sensual herbs and spices to feel at peace.
Along with my love of science, food, and cooking, my gateway into this work has been my own struggle with balance and my journey with PCOS. (polycystic ovary syndrome) 
In my old life I was a stressed out marketing executive in NYC, living on the road, shoveling in food at meetings, and struggling to manage my weight, stress, and energy levels. I barely managed to squeeze in a yoga class, much less find the time to cook and pack real meals. One of my earliest jobs was as a management consultant, living on the road in hotels, planes, and multiple time zones. Eventually the years of strain and poor lifestyle threw me into full on depression, and I was forced to listen to my what my body actually needed.
As a women with PCOS, I struggled for years with my own hormone related health challenges. Like many women, I didn'teven know I had a "hormone condition" and was given misdiagnosis, misinformation, and only pharmaceutical options. After suffering for the better part of 20 years with seemingly unrelated symptoms such as depression, acne, fatigue, sugar cravings, and irregular periods, I was at my wits end.
A chance reading of an article on PCOS  (this is polycystic ovary syndrome) caused a lightbulb to go off in my head. I started reading and learning everything I could about functional nutrition and hormones and I haven't stopped since!
Contrary to what Dr's had told me would be possible, I am able to successfully manage and treat my hormone conditions without prescriptions using my own food, supplement, and lifestyle protocol. It's not a "special" or restrictive diet. It's just eating for my body.
After discovering the power of food based medicine, I look and feel better than ever! I am excited use my passion and knowledge to bring you content and information that will help you look and feel your very best. 

My Education and Training:
Certified Eating Psychology Coach
MS, Human Nutrition (in progress)
MBA, University of Michigan
BS, Cornell University